What do your Saturdays look like? Is it a cozy day at home with your family or is it one filled with fun and adventure? Do you bake on Saturdays? We'll if you don't, why don't you start doing it? Do you know what will give your baking skills an extra edge? The answer is, "Olive Oil"! Surprised? Don't be. Yes, there are many benefits of baking with olive oil and we'll tell you all you need to know about how you can start baking with olive oil.
The Ideal Type Of Olive Oil For Baking
While all types of olive oil are a great substitute for other types of vegetable oils and butter, ensure that you choose extra light olive oil as it is best for baking. It's mild flavour will not interfere with the taste of whatever you are baking. It's also light, so, you need not worry about piling on those extra calories.
How much Olive Oil to Add?
Before you start baking, keep in mind that you need to use the same amount of olive oil as you would with vegetable oil. However, use 3 tablespoons of olive oil for each ¼ cup of melted butter.
Benefits Of Baking With Olive Oil
Contrary to popular belief, olive oil isn't just an oil that one drizzles over salads and pasta sauces. For example, Disano's extra light olive oil (ELOO) can also be used for grilling, frying and baking as well. Let's take a look at some of the benefits of baking with ELOO:
It has zero cholesterol and contains good fats which is great for heart health
The antioxidants in Olive Oil have anti-cancer properties
Reduces inflammation, thereby reducing the risk of diseases like, arthritis and obesity
Easy to digest
Adds Vitamin E to your baked items, thereby keeping food fresher and longer
Make sure Olive Oil is stored properly for the best flavors and health benefits. Store it in a cool and dark place to limit its exposure to heat and light.
Baking Recipes With Olive Oil
Let's get cracking with these easy and delicious recipes:
#1. Almond Olive Oil Cake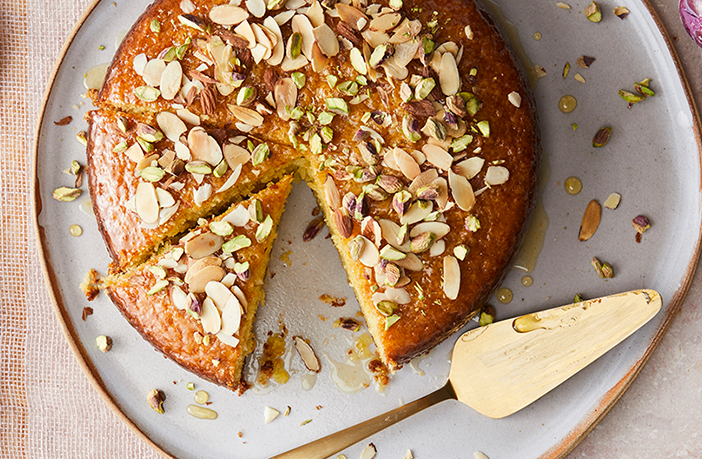 Ingredients
Flour – 1 cup
Almond flour – ½ cup
Baking powder – 1 and ½ tsp
Salt – 1 tsp
Eggs – 3
Sugar – ¾ cup
Extra light olive oil – ½ cup
Vanilla essence – ½ tsp
Orange zest – ¼ of an orange
Orange juice – ½ cup
Method:
Preheat the oven to 350°F. Grease and flour your cake pan and set aside.
Mix flour, almond flour, baking powder, salt in large bowl.
In another bowl, whisk eggs and sugar. Add olive oil and whisk again for about a minute.
Add vanilla essence, orange zest and juice and whisk again.
Add dry ingredients in it and mix until smooth.
Pour the batter in a pan and bake for 30 to 45 minutes.
Allow the cake to cool for 10 minutes before serving.
#2. Chocolate And Olive Oil Cupcakes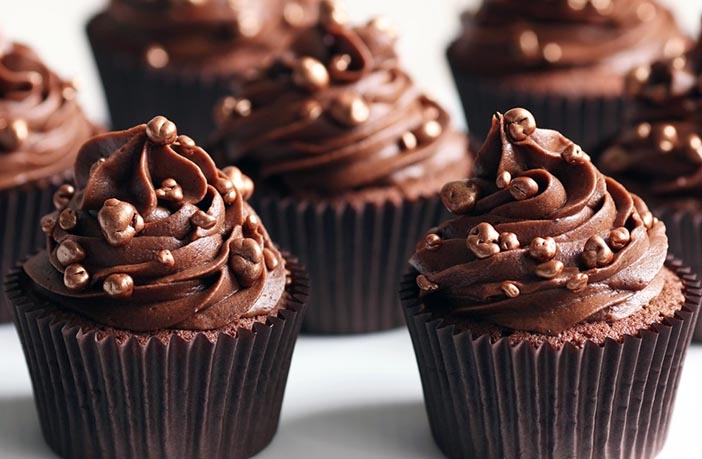 Ingredients
Eggs – 2
Egg yolk – 1
Sugar – ½ cup
Orange zest – 1 tsp
Extra virgin olive oil – ½ cup
Flour – ⅔ cup (not self-rising)
Salt – ½ tsp
Baking powder – ½ tsp
For the chocolate ganache:
Dark chocolate – 200g (finely chopped)
Heavy cream – 150 ml
Sea salt – A pinch
Method
Preheat the oven to 160°C.
Place cupcake liners in a tray.
In a bowl, whisk egg yolk, sugar and orange zest until foamy.
Add oil slowly while continuing to whisk.
In another bowl, mix flour, salt and baking powder.
Mix dry ingredients with the wet ingredients.
Fill the cupcake papers to about 2/3rd full and bake for about 20 minutes.
Let it cool.
Method to prepare ganache
Whisk melted chocolate and heavy cream together until smooth.
Chill it under room temperature and allow it to thicken.
Once it thickens, spread ganache over the cupcakes or pipe the ganache over it.
Sprinkle some sea salt on top before serving.
#3. Lemon And Olive Oil Cookies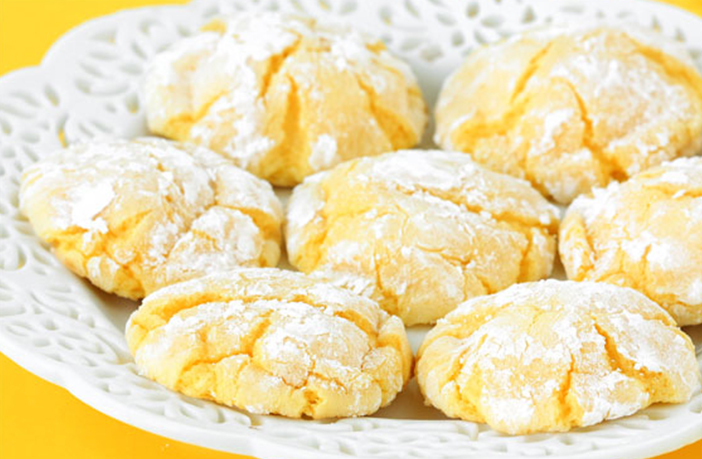 Ingredients
Eggs – 3
Extra light olive oil – 100 ml
Sugar – 200g
Lemon – 1
Vanilla extract – 1 and ⅓ tsp
Flour – 320 g
Baking powder – 1 tsp
Sea salt – 1 pinch
1 extra egg for glazing (beaten)
Method:
Preheat the oven to 180°C.
In a bowl, mix flour, salt and baking powder.
In a separate bowl, beat eggs, add sugar and whisk until frothy.
Add lemon zest and vanilla extract.
Mix wet ingredients with dry ones.
Soften the dough by moulding it properly.
Make small balls of dough, slightly flatten them by hand and poke a hole in the middle, like in a doughnut.
Place it in the parchment paper on the baking tray.
Brush each cookie lightly with egg wash and sprinkle some sugar on top.
Bake for 15 minutes.
null
null