Most gynecologists advise that the best time for a woman to get pregnant is in the late 20's or early 30's. However, many a times, women plan their family late as they are busy in their career or wish to spend some quality time with their husband. It is a couple's personal choice when they want to plan a family. Many Bollywood celebs who conceived late.
Here are 7 Bollywood Celebs who opted for a late pregnancy:
#1. Lara Dutta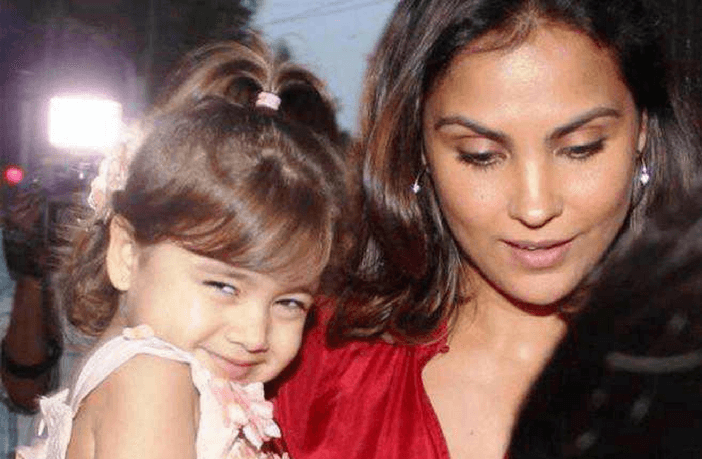 Image Source: Tribuneindia
The former Miss Universe and actress married with Indian tennis player, Mahesh Bhupathi in 2011 and gave birth to her daughter Saira in 2012. She was 34 years old when she became a mother.
You may also like: 7 Popular Bollywood Celebs who've had a Caesarean Delivery
#2. Aishwarya Rai Bachchan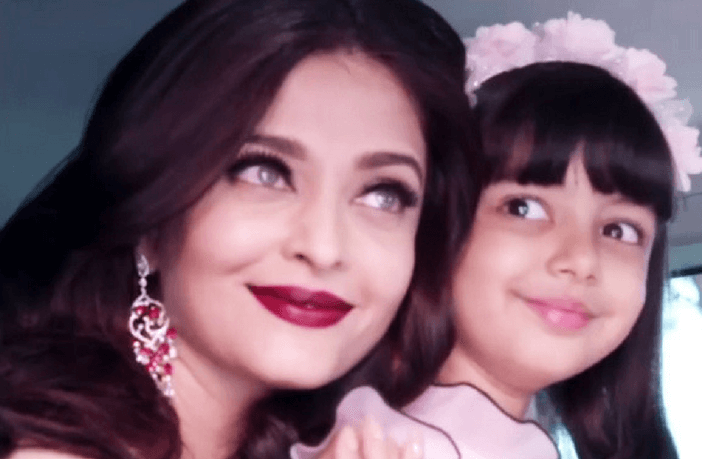 Image Source: Mango Bollywood

The former Miss World and actor conceived at the age of 37 years, 4 years after getting married to actor Abhishek Bachchan. She was 33 when she got married and chose to become a mother after 4 years. She took a long break from Bollywood to be with her daughter, Aaradhya and made a comeback after 4 years in 2015 with the film Jazba. She started her family only when she was ready. She is a supermom and does everything for her daughter.
Also Read: 7 Amazing Mother-Daughter Relationships of Bollywood
#3. Rani Mukherji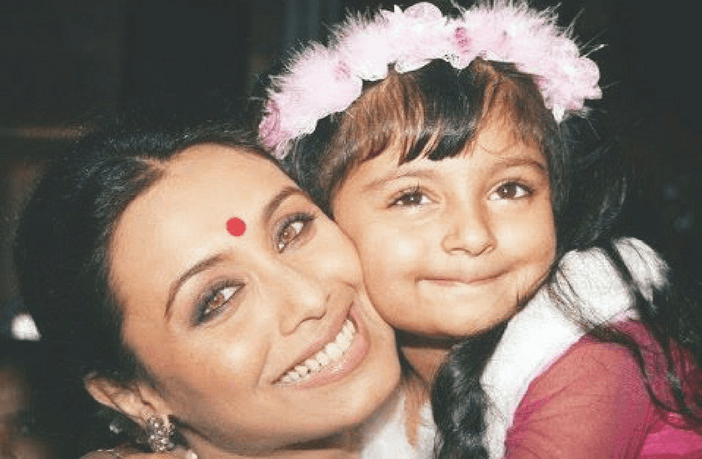 Image Source: millenium post
Rani Mukherji got married to Aditya Chopra in a quiet ceremony in Italy in 2014 and conceived at the age of 37. She announced the arrival of her daughter through the social handle- Twitter. She also wrote, "I have become much calmer…More patient…And more forgiving. It happened overnight one day suddenly…I realized I have changed, again for the better I guess.
I hope I can bring Adira beautifully…Without any fears, brave, wise, clever, disciplined, well mannered. I want everyone to be proud of her. Even if nobody is…I will always be proud of her…Encourage her to follow her heart….Not get bullied ever…Not to be pressurized for anything in life. Be carefree always." Be it early or late, motherhood changes a woman immensely! Rani has been shielding her daughter from the limelight for a long time now. Perhaps, she wants to give her daughter a childhood that is not influenced by stardom.
Read More: Gorgeous Maternity Photoshoot of 6 Bollywood Celebrities
#4. Kajol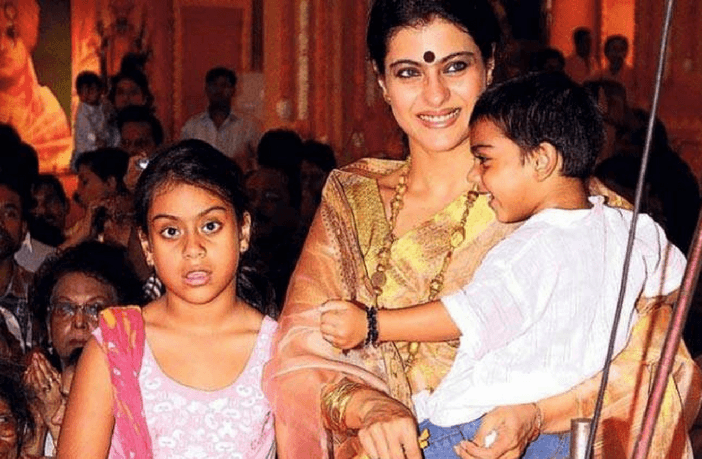 Image Source: india tv
The famous 90's Bollywood celebrity and social activist for widows and children, Kajol Mukherjee got married with actor Ajay Devgan in 1999. She gave birth to a daughter, Nysa at the age of 29. 7 years later, she gave birth to her second child, Yug.
#5. Farah Khan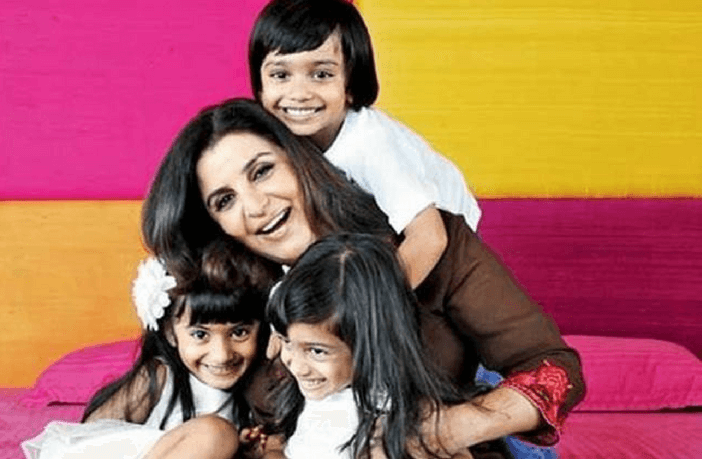 Image Source: The Indian Express
Choreographer, producer and director Farah Khan tied the knot with director and editor, Shirish Kunder in 2004 but she was unable to conceive naturally. She conceived triplets at the age of 43 through IVF. In spite of this being a difficult case, Farah continued to work throughout the pregnancy. She was working on her movie Om Shanti Om. She became a mother in February 2008 and took some time off work to be with the babies. Her husband Shirish supported her all along and is a very hands-on father.
#6. Madhuri Dixit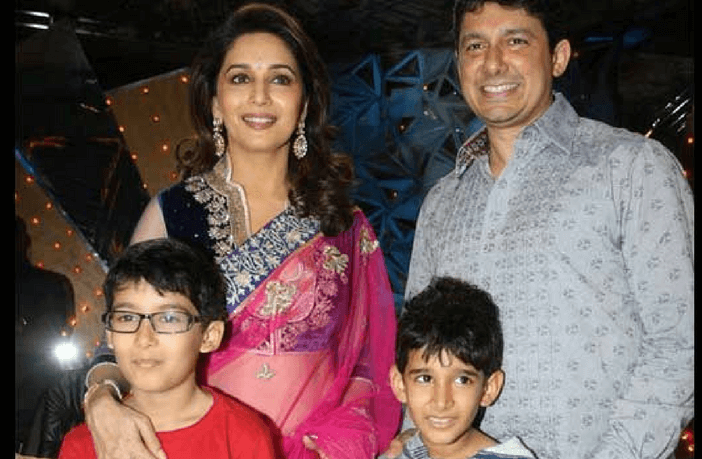 Image Source: Indian Express
After a successful Bollywood career, the dancing diva of Hindi Cinema, Madhuri Dixit got married to Dr. Shriram Nene in the year 1999. She gave birth to her son when she was 37 years old and her second son at 39 years of age. She took a break from the film industry for almost a decade to be with her family and made her comeback into films in 2011. Her boys are all grown up now!!

#7. Shilpa Shetty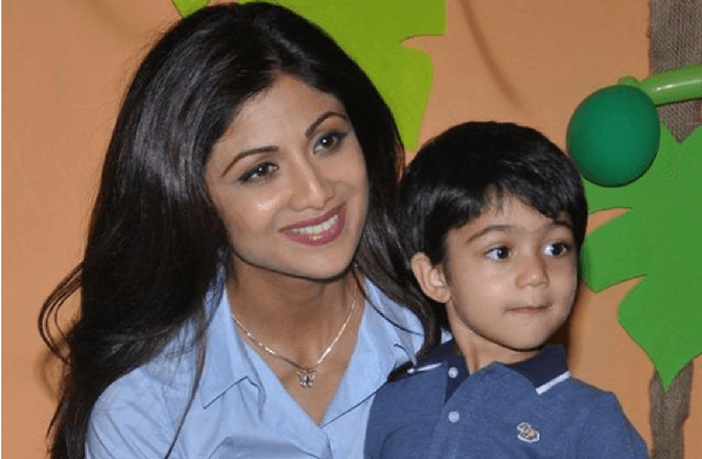 Image Source: Times of india
This long-legged beauty of Bollywood got married to Raj Kundra in the year 2009 and in 2012 when she became a mother, she was 37 years old. However, Shilpa revealed in an interview that she did not want to become a mother late but it happened because she didn't have the time earlier. She spends a lot of time with her son Viaan.
Also Read: Viranushka's Good News
Things to take care of in case of a Late Pregnancy:
There is an increased chance of miscarriage so you need to be extra careful.
After a woman turns 30, the chances of birth defects in the baby also increase so get your ultrasounds done timely.
Women who are pregnant after 35 years of age are more likely to have a c-section delivery so be prepared for one.
Keep a strict check on your blood pressure and sugar levels to ensure a smooth pregnancy.
Always keep your weight under control. If you're overweight, you would need to lose those extra kilos.
Eat a healthy and iron-rich diet.
Exercise regularly and stay active.
If you like a few drinks once in a while, you should have stopped drinking prior to conception.
Want to share your mommy experience with other moms through words or images? Become a part of the Moms United community. Click here and we will get in touch with you
null